Disclosure: There are some affiliate links below, and I may receive commissions for purchases made through links in this post, but these are all products I highly recommend. I won't put anything on this page that I haven't thoroughly vetted or personally used.
Here are recommendations to consider for various financial services.
Investing
 M1 Finance is a free investing service. M1  technically falls into the category of a robo advisor. Robo advisor means merely they use an automated algorithm to manage your money.
Unlike other automated investment offerings, M1 allows you to build your portfolio. You can choose your stocks or ETFs. Like other offerings, you can also select how much you want in each security or asset class. To simplify things, they use a pie as a way to build your portfolio. You decide how many slices (stocks or ETFs) you want and how much in each slice. When you deposit money, M1 allocates the money to each slice as you've directed.
Like other offerings, you can also choose from their portfolio offerings. These are called Expert Pies. Their minimum account size is $100.00.
You can open an individual, joint, IRAS and a trust account at M1. Check them out and get started here.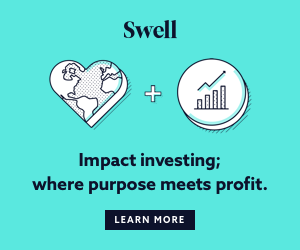 Swell is an option to consider if you're looking for ESG and socially responsible investing. Swell is an incubator company within Pacific Life Insurance. It's a startup with the backing of a major insurance company. Swell has the full resources of Pacific Life behind them.
What makes Swell unique in this space is their use of individual stocks. They have a proprietary screening process to choose the companies. You can choose from any of six different combinations to build your portfolio. They are green tech, clean water, zero waste, renewable energy, disease eradication, and healthy living. You may also choose their Impact 400 portfolio. They describe this as including all of the most impactful companies across all sectors of the market.
Fees are high compared to other offerings at 0.75% of invested assets. So if you start with the account minimum of $500, your cost is $3.75 annually. Comparable offerings range from 0.25% to 0.50%. However, Swell's offering is unique from the others in its approach.
Because this is an individual stock offering, your investment risk is higher. Consider how this fits into your overall investment plan before investing.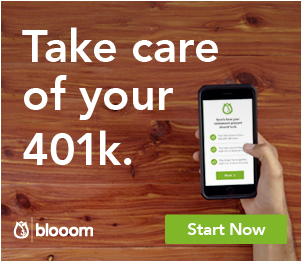 Blooom (yes, its' spelled correctly) is an automated investment service (robo-advisor) specifically designed to help you get the most out of your employer retirement plan (401(k). 403(b), etc.). Here's how it works.
First, sign up for a free analysis of your 401(k). The Blooom algorithm will look for hidden fees, funds that better match your needs, have better performance or similar performance at a lower cost.
If you like their analysis, you can sign up to have them manage your account for you. Fees are $10.00 a month. They will optimize your fund choices and minimize cost.
Of course, they work off the fund menu that comes with your plan. Most fund lineups have a variety of options for lower cost funds employees often miss. That's Blooom's specialty.
Sign up for the free analysis. You've got nothing to lose, even if you don't use the services.
Financial management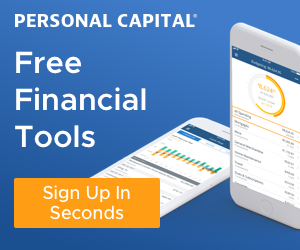 Personal Capital is one of the leading comprehensive financial management tools. Link up all of your accounts and manage them in one place. Accounts include bank accounts, brokerage, credit card, investments, and employer retirement plans. Linking is straightforward and intuitive. Their dashboard shows everything in one place for easy analysis and viewing.
You can analyze your investments by allocation, concentration, sector, etc. They also offer a complimentary review of your portfolio with one of the advisors. If you're interested in investment management, you can talk to one of their advisors. You would pay an asset-based fee for that service. If that's not important to you, the rest of the platform is free.
The budgeting feature is robust. Manage your expenses and your planning in one place. I highly recommend Personal Capital as a financial management suite.
Take them for a test drive. Connect some accounts. Get to know the dashboard. I'm confident you'll stay with them.
Mint.com is what we've used for a few years now. It's a comprehensive budgeting and financial management tool.
Mint.com doesn't provide the robust planning and investment analysis offerings like Personal Capital.  It's very good budgeting and spending management tool.
It's easy to link bank, investment, lending, and other accounts. The left-hand column of the page provides an excellent summary of everything, including cash, credit cards, loans, investments, property, and a net worth statement. A nice feature is the trends report. It shows cash vs. debt and net income.
You can connect many of your monthly bill accounts and pay them within the app. However, don't look at this as a primary bill pay service. It's too limited. We still pay our bills mostly via our bank. We can get everything done in one place that way.
All in all, though Mint.com is an excellent tool for budgeting, managing and monitoring expenses.
And it's free, with a catch. There are multiple ads offering everything from credit cards, to IRAs, and many other things. That advertising allows them to provide the service for free.
Books
Investing
Financial planning
Personal growth